Monthly Archives:
April 2013
See on Scoop.it – abs workout solutions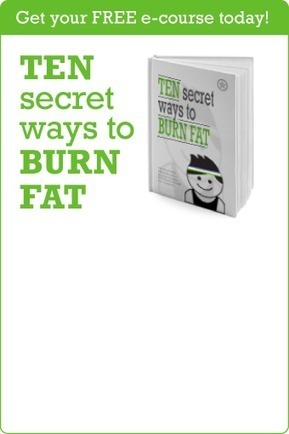 The abs plank has achieved global notoriety. To get the best abs workout benefit, I went for some expert coaching and got these 6 variations on the plank theme.
Zebedeerox's insight:
Two months ago, I knew of only three instances whereby a plank would have a common place in a sentence:
1. Have you ever seen Eric Sykes' classic comedy, "The Plank"?
2. No, teabagging does not mean throwing used teabags at each other, you "plank".
3. They'd never have discovered her body if I'd have nailed the "plank" over the cellar trap door a bit harder.
Since the turn of the year, however, my interest has been strangely drawn to the "abs plank", a seemingly one-stop shop of an exercise that works the lesser-trained transervus abdominus.
The inner abs, to you or I.
It's great having that ripped six pack look, but you wouldn't build your mansion on Fistral Beach, would you, no matter how great it looked?
Anything that's meant to last needs a good foundation.
The inner abs are to the six pack what roots are to century-old trees: entrenched, making them virtually impossible to be harmed by the slightest change of direction in the breeze.
So, in my duties writing for my six pack site this week (through the title link, above), I nipped down to the local gym and got Lee, the gaffer and head coach, to indoctrinate me into abs planks methodology, their benefits and the different variations commonly available on the theme. And, to be fair, some lesser-known variations, too.
For the sake of the article through the link, I refer to only six of those that Lee demonstrated, but we did many more. The side plank, for example, didn't make the article because to me, it didn't quite fit the brief.
Conversely, the extended abs plank I did put in even though I similarly felt it wasn't a true plank. However, with modification (using our elbows instead of our palms), it would indeed fit the mould.
Anyhoo, that's enough waffle from me, here. The basic abs plank and variations using a wobble board, stability ball and shifting emphasis of bodyweight combine brilliantly to make a decent abs workout.
Or, if you've already got an abs workout and diet regime, such as The Definition Method, Martin's program for whom I write the weekly round-up, these abs plank exercises work as a fantastic warm down routine for five minutes after your abs workout proper.
To read the rest of the article, click through the link above.
To get your hands on a copy of Martin's Six Pack Definition Method Program, the 10-minute intro video is here:http://bit.ly/129h73E
See if it's what you're looking for and, if you're not happy, you're covered by his 100% money-back guarantee. Really, the only things you've got to lose is belly fat, weight and low self-esteem.
All you've got to gain is muscle, a new outlook on life, adulation and a ripped six-pack that will bring so, so much more than you've got now.
And I don't care how much you've got now if you think you're fit already; just be prepared for more when you can run your finger between the trenches in your abs – or let someone else do it, of course.
Trust me, been there, wore the t-shirt and had it ripped of my torso.
Life's one long hack with a ripped six pack. Mm, mm.
Sorry, what you still doin' here? Git on over there and get ripped!
See on www.howtogetasixpack.co.uk
It's a new day of a new (tax) year and the capacity to earn £10k without paying a jot to the taxman is upon us.
In real terms, that's £200/week you can earn without parting with a penny in deductions, other than N.I. contributions.
Yes, I think we'll have some of that.  Millionaires have had a tax-cut, so what?  Yes, it sucks, but does it directly affect me?  Erm, no.
IDS's Welfare Reform was going ahead, like it or not; now that doesn't just stink, it's positively pungent.
But Labour fighting that particular front with the £1ook tax cut on each £1m is somewhat irrelevant and misguided for those on lower-income.
Rather than try to stir up feeling, why don't The Reds tell us what they're going to do rather than moan about what the Tories have done?
Jeez, if everyone got depressed about Tory policy, I'd be investing in shares in The Samaritans up to the hilt. #justsayin'
Week 35 Super 6 Fixtures
Anyway – off me political soapbox and into the terraces with a round-up of this week's Super6 results and a sneak peek at the Week 35 Super 6 fixtures.
After a superb March, Les has really took the challenge to Ken at the top of the league, who had his worth month by far.  A two-horse race?  Methinkso.
Jase looks to have settled for third and Pat for fourth, with an intriguing battle between Micky D & Jord for the wooden spoon.
This weekend coming is the last of the phase 2 round robin, whereafter we'll have our finalists for the Sweet FA Cup, first weekend May.  Keep you posted.
Next week's fixtures and DarrellSuper6 entry form across the page.
Yet again, we see West Brom, Aston Villa and Wolves all featuring in the same week.  Lots of predicting with heart instead of minds, then.
Yep – I think Jeff and the boys' jackpot will be safe, certainly from this little nook in The Black Country.
Week 35 Super 6 Form Guide
Wolves head off to Bolton in a battle of The Wanderers; that's always a scrappy affair, always close and almost always sees the points stay in Lancashire.
However, Wolves have picked up 13 points from the last 18 and have suddenly remembered where the net is in emphatic style (fixture 4).
West Brom – who already seem to have one arm in the sleeve of their jacket for end-of-season do – face Arsenal at The Hawthorns.  Arsenal do have something to play for, WBA really don't (fixture 3).
And Villa have the unenviable task of trying to bring something back from The Britannia, where Stoke have looked strong all season, as both teams look to avoid the drop into The Championship (fixture 2).
We stay in the Midlands, albeit the east, with a trip across to Nottingham as Forest look to cement their play-off place against a Blackpool side who are only three points off the drop zone (fixture 5).
The non-Midlands games feature Norwich at home to Swansea, the home side by no means safe four points off the relegation zone.  The Swans look to be safe as they sit mid-table, just below The Baggies (fixture 1).
And fixture 6 is a real six-point fixture as Sheffield Wednesday take on Blackburn at Hillsborough.  As it stands, both are on 47 points and outside the drop zone on goal difference only.
The Championship table is a volatile melting pot
Should Huddersfield pick up a point tonight at the Reebok or Posh win at Middlesboro, Sheffield are in the bottom three.
If both of those results transpire this evening, Sheffield will be second-bottom and Blackburn – on a shocking run of form – will be outside the relegation places by the slenderest of goal differences, which could well be erased at Hillsborough on Saturday.
So, there's your form guide to Week 35 of the Super 6.  Best of luck and see you next week when Micky D, Ken and Pat will be behind WBA and Les and Jord will no doubt behoove as the Villains they are.
I'll be the loner up the corner in the gold and black, praying for another three points to put a little daylight between Wolves and League One and the thought of successive relegations.  Not again, surely…