See on Scoop.it – abs workout solutions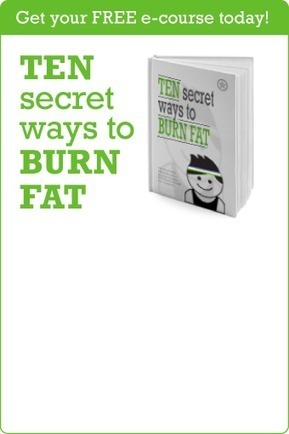 The abs plank has achieved global notoriety. To get the best abs workout benefit, I went for some expert coaching and got these 6 variations on the plank theme.
Zebedeerox's insight:
Two months ago, I knew of only three instances whereby a plank would have a common place in a sentence:
1. Have you ever seen Eric Sykes' classic comedy, "The Plank"?
2. No, teabagging does not mean throwing used teabags at each other, you "plank".
3. They'd never have discovered her body if I'd have nailed the "plank" over the cellar trap door a bit harder.
Since the turn of the year, however, my interest has been strangely drawn to the "abs plank", a seemingly one-stop shop of an exercise that works the lesser-trained transervus abdominus.
The inner abs, to you or I.
It's great having that ripped six pack look, but you wouldn't build your mansion on Fistral Beach, would you, no matter how great it looked?
Anything that's meant to last needs a good foundation.
The inner abs are to the six pack what roots are to century-old trees: entrenched, making them virtually impossible to be harmed by the slightest change of direction in the breeze.
So, in my duties writing for my six pack site this week (through the title link, above), I nipped down to the local gym and got Lee, the gaffer and head coach, to indoctrinate me into abs planks methodology, their benefits and the different variations commonly available on the theme. And, to be fair, some lesser-known variations, too.
For the sake of the article through the link, I refer to only six of those that Lee demonstrated, but we did many more. The side plank, for example, didn't make the article because to me, it didn't quite fit the brief.
Conversely, the extended abs plank I did put in even though I similarly felt it wasn't a true plank. However, with modification (using our elbows instead of our palms), it would indeed fit the mould.
Anyhoo, that's enough waffle from me, here. The basic abs plank and variations using a wobble board, stability ball and shifting emphasis of bodyweight combine brilliantly to make a decent abs workout.
Or, if you've already got an abs workout and diet regime, such as The Definition Method, Martin's program for whom I write the weekly round-up, these abs plank exercises work as a fantastic warm down routine for five minutes after your abs workout proper.
To read the rest of the article, click through the link above.
To get your hands on a copy of Martin's Six Pack Definition Method Program, the 10-minute intro video is here:http://bit.ly/129h73E
See if it's what you're looking for and, if you're not happy, you're covered by his 100% money-back guarantee. Really, the only things you've got to lose is belly fat, weight and low self-esteem.
All you've got to gain is muscle, a new outlook on life, adulation and a ripped six-pack that will bring so, so much more than you've got now.
And I don't care how much you've got now if you think you're fit already; just be prepared for more when you can run your finger between the trenches in your abs – or let someone else do it, of course.
Trust me, been there, wore the t-shirt and had it ripped of my torso.
Life's one long hack with a ripped six pack. Mm, mm.
Sorry, what you still doin' here? Git on over there and get ripped!
See on www.howtogetasixpack.co.uk